Courtesy: Evenstar Saima



Sunday -
Race Day -

KIMI 2007 WORLD CHAMPION!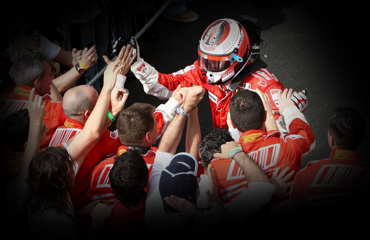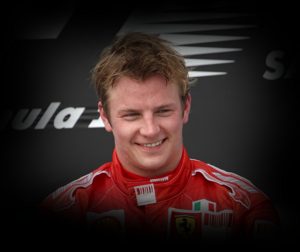 Ferrari have their new Champion and Kimi smiles as destiny's child, and the 2007 F1 World Championship is well deserved to him.
Kimi Raikkonen : perseverance won the title
"For sure we were not in the strongest position as some point of the season, (but) we always believed we can recover, we always believed we can do a better job than the others," said Raikkonen. Even in hard times we stick together and never give up. We saw at the end that although we were a long way behind, we knew we could win the championship."
"I have to thank the team, they did a great job, not just today but all year," Raikkonen said. "We always worked hard and improved the situation, we had perfect team work, we had a hard fight with Massa all year and he was unfortunate not being in the fight any more.
"The sponsors have been a big bonus for us, they have done a great job for us, improving the fuel and everything, for sure I am going to enjoy today. I am very happy. I got a very good start, we were side by side with Felipe but we didn't want to race too hard," he explained. "I got past Hamilton and then he went off and I knew we had a chance then.
"We had good speed with the car, taking it easy, saving the car and tyres, we could have gone faster. Perfect work from the team, it paid off very well so thanks very much.
"I wasn't really 100 percent sure, we weren't sure if someone needed to stop in front of Lewis. He was seventh and even though I finished, there were other people who needed to finish, it took a long time to hear I had finally won. After the last few races we scored some good points, it has been a good finish to the season, great work for everybody. I am very happy: it was an amazing day."

An amazing day indeed! Fantastic stuff from you Kimi. Absolutely fantastic. Congratulations to the Iceman - the man who we have supported no matter what situation we were in. I believed you would win it today and never for a second doubted you. A big hug from me goes out to all the Kimi fans out there - congratulations guys! Go on, don't be shy, leave a comment and tell us your thoughts about the race, and your feelings when watching Kimi pronounced as world champion. I couldn't hold my tears in! Keep Flying Kimi - we adore you!